A friend of Radix Tactical submitted this analysis - it is very good and worth your time. He is a student of the tactics we teach in our

Concealed Carry and Home Defense Course

.

First, I am very happy these folks are safe, especially mom and baby. Here's what we can learn from this encounter:

I have no doubt these are good folks. However, knowing the area, their attempts to reassure their neighbors that it is safe is simply wishful thinking and bad advice. A brief review of robberies and assaults within a ten mile radius would tell a very different story. This is a suburb of Birmingham - regularly in the top ten cities in the United States for violent crimes.

There is no such thing as a safe neighborhood in this area or anywhere. There are only more, or less safe neighborhoods depending upon location and other factors. We can, by our behavior, be safer in less safe neighborhoods… but we can't do that if we have wishful rather than realistic thinking.

The father said, "I knew that my only job was to make sure that he (his son) was ok." He was right. However, the fact is, he was completely unprepared and unable to fulfill this duty. He was immediately rendered helpless and the robbers could have EASILY done MUCH WORSE to him, his wife, and his newborn baby. Again, I have no doubt that he is a good man, however, he was completely unprepared to avoid this situation (state of mind regarding actual risk) and his ability to respond (dealing with the assault once initiated).

What went wrong and how could he have better dealt with this situation?

1) Gain a factual and realistic understanding of the actual (not perceived or experienced) rate of crime in your neighborhood and surrounding neighborhoods. You can usually do this through local police station web sites or by talking with your local police officers.

2) Spend as little time walking around after dark as possible. If you must be out, NEVER be alone and try to be in as large a group as is possible and spend as little time as possible in this situation. This couple was out at after 10:00 pm in this neighborhood. This is very bad idea and an invitation for bad guys who use night conditions as a cover for crime.

3) Be prepared. There are several things that these folks could have done. First, if they had taken a good personal defense course, they would have already been in heightened state of awareness, condition orange, because of the time of night and location. One report indicated that the vehicle passed them and then went into reverse. This would have put a trained mother and father into condition red and ready for action. Once the vehicle door began to open, they would have realized the threat and began to run and yell for help. If dad was educated, prepared, and armed, he would have had his gun in hand by the time the door opened ready to address the threat as his wife and baby ran for cover.

It is rare that these kind of encounters result in such positive outcomes. Don't be a victim.

As Jordan always says,

when the police are minutes away, you are your first line of defense

. Be prepared and stay vigilant.

Here's one of the news report videos:

Crestwood couple robbed at gunpoint with infant in stroller

.
Powered by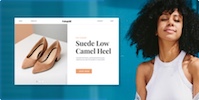 Create your own unique website with customizable templates.