- Introduction to radix tactical -
---
Owner/Instructor - Jordan A. Burke

As a Law Enforcement Officer in a city that consistently ranks in the top ten most dangerous in the nation I have witnessed just about everything you can possibly imagine. For years I have patrolled the city's worst streets, alleyways, avenues, and corridors and I respond daily to countless situations where good people have been victimized in the most horrific ways.

Time and time again, I have seen how easily these tragedies could have been prevented with proper training and self-defense education. Throughout this time I realized that the old adage "When seconds matter police are minutes away" was not just a trite saying, it was a tragic fact.

Catching the bad guy is always good, but not being able to prevent their actions troubled me to the very core of my being. I would speak with fervor and compassion at neighborhood meetings, educating people on how to better prevent themselves from becoming victims. I would always remind the audience that they were their first line of defense. As profound as that reality was to me, some time passed before I would realize that not all would truly comprehend the power of that statement.

YOU are your first line of defense. This simply means that crime prevention is most effectively dealt with through awareness and preparedness. Being aware and prepared will help you avoid trouble and give you what you need to deal with trouble should it find its way to your door.

Helping you to be aware and prepared is my motivation and the motivation behind Radix Tactical. "Radix" is the Latin for "Root". At its root, successful crime prevention cannot be reactive. Successful crime prevention must come through citizens that are aware and able to avoid and engage when necessary. Yes, we need to rely on the police, but when seconds matter…

Our purpose is make seconds matter. We do this through providing you with the best wisdom regarding how to avoid crime and then, God forbid, if you must engage, how you can overcome whatever challenge confronts you.

Essentially, Radix Tactical is all about giving you the tools to enable and empower the most important line of defense, YOU.

-Jordan A. Burke


---
INstructor Introduction: Justin Gillespie
Justin Gillespie started his career in self defense during his 7 years in the United States Army. Being a life long shooter, he quickly excelled through the military programming, and not long after he took up another task: Police Officer. Justin has worked side by side with Jordan Burke for several years as a beat officer, field training officer, and his favorite task thus far, FBI Certified Firearms Instructor. Through his time as a police officer he has received many praises, most recently and importantly a Life Saving Medal for his selfless and exceptional actions in saving a local gunshot victim.

Justin brings an invaluable amount of knowledge, passion, and care when it comes to training you and making sure you are best prepared to be your first line of defense.
---
Powered by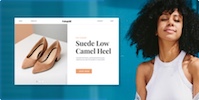 Create your own unique website with customizable templates.